Are you ready for take-off?
We are the second largest Air Traffic Service (ATS) academy in the world. We provide competitive training and services to meet the needs of our customers. We are ambitious with our business plans and have exciting times ahead of us. Want to be part of our journey? Find out more about us and have a look at our open positions.
Our HQ is based in Malmö and we have offices in Madrid, Budapest, Brussels, Shannon, Dublin and Copenhagen.

Workplace & culture
The world is our workplace and everything we do contributes to a safer sky, because we care about training.
The diversity among our staff is part of our DNA and we look forward to welcoming you to our international team of colleagues with different backgrounds.
We take pride in our BRIO-values that binds us together and guides us in our daily work.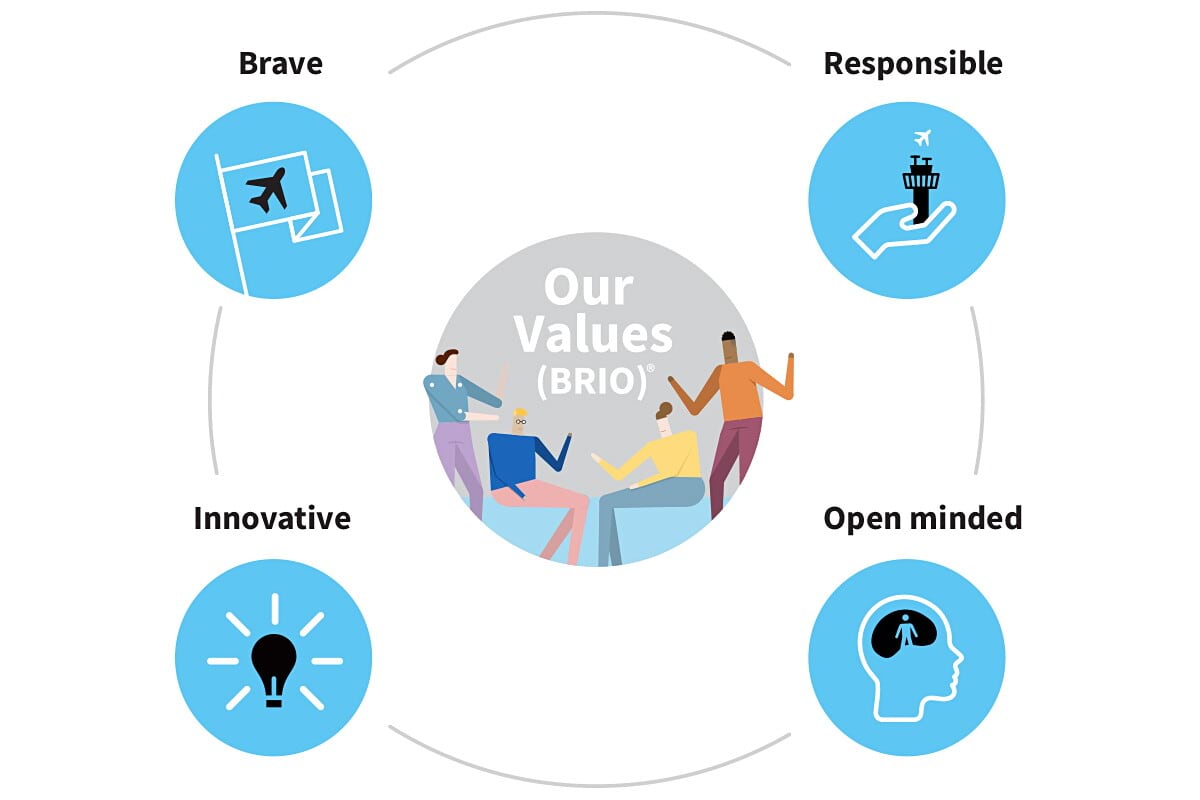 Core values
Brave
We welcome development. We are part of a target-driven company that plays to win. We dare to take on new tasks, and to do things differently.
Responsible
We face challenges with all the energy and resources the situation requires. We show respect and help each other in order to perform with high quality.

Innovative
By being innovative, we stretch the limits of what we can achieve. We encourage people to be creative and curious.

Open minded
We apply an open mind to the perspectives of others. This supports the process of learning and sharing knowledge with our customers and colleagues. We work and communicate in a transparent way where we are honest and have integrity in all situations.

Did not find what you were looking for? Click on connect to stay up-to-date with new job openings ✈️
Get to know our colleagues
Entry Point North in numbers 🔎
Nationalities represented
Employee Net Promoter Score
About Entry Point North
Entry Point North is a total training solution provider. We offer a wide portfolio of training and services to aspiring and operational air traffic controllers, air traffic service officers, air traffic safety electronics personnel, administrative personnel and other aviation-related personnel. We are located in Sweden, Ireland, Hungary, Denmark, Spain and Belgium and deliver training and services at client sites across the world.