Are you ready for take-off?
We are one of the world's leading ATS academies. We deliver ATS training and related services at our training centres, at client sites around the globe, in virtual classrooms and online.
We are here to empower the people who safeguard our skies. Want to be part of our journey? Find out more about us and have a look at our open positions.
Our HQ is based in Malmö and we have offices in Madrid, Budapest, Brussels, Shannon, Dublin and Copenhagen.

Workplace & culture
Our staff and students come from all over the world and we look forward to welcoming you to our international and inclusive environment where we are curious about one another.
While the world is our workplace, we make sure to gather all employees on a yearly seminar where the main focus is to familiarize with old (and new) faces and nurture our culture.
We take great pride in our "BRIO" values that are our guide to succeed in our mission to empower the people who safeguard our skies.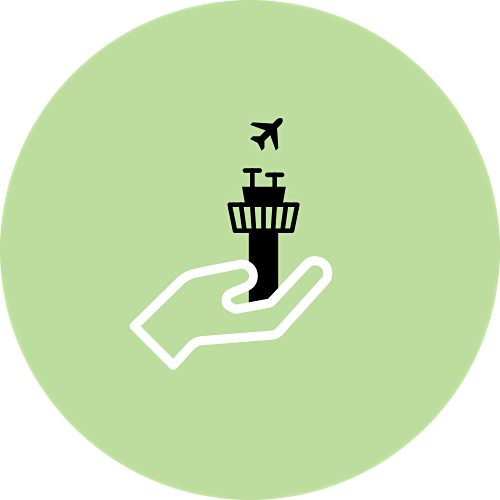 Our Values - "BRIO"
Brave – is "sacrificing comfort". It begins where comfort leaves off. That is why we dare to take on new tasks and do things differently as we push progress for our colleagues, customers and communities.
Responsible - is "doing right". It begins where right meets action. That is why we go beyond words, taking initiative with all the energy and resources necessary to do right.

Innovative – is "making things better". It begins where there must be a better way. That is why we continuously question how things can be better, using curiosity and creativity to stretch the limits of what we can achieve.

Open minded – is "embracing diversity". It begins where differences are welcome. That is why more than simply accepting and respecting, we seek out other perspectives with joy and gratitude, knowing this is the path of true learning.
Did not find what you were looking for? Click on connect to stay up-to-date with new job openings ✈️
Get to know our colleagues
Entry Point North in numbers 🔎
Nationalities represented
About Entry Point North
Entry Point North is a total training solution provider. We offer a wide portfolio of training and services to aspiring and operational air traffic controllers, air traffic service officers, air traffic safety electronics personnel, administrative personnel and other aviation-related personnel. We are located in Sweden, Ireland, Hungary, Denmark, Spain and Belgium and deliver training and services at client sites across the world.